SUPPORT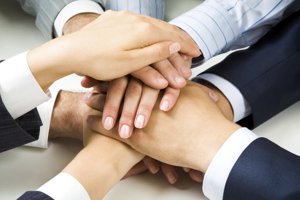 Great service starts with a good broker & live customer service.
At NextHome, we believe in supporting you with real, live people who answer the phone, get to know you by name, and help you every step of the way. We know that time is money and when you need help, you need it quickly and effectively so things get done. Our member services team is available during weekly business hours to answer your calls and assist with all our products, services and tools.
Our training department is made up of a specialized team that has real estate sales, technology and marketing experience. We coach and support our franchise owners and their agents on our training manuals, systems and ideas to help you implement our products and services. We support you with personalized attention, training, skill development and advancement. Whether you are looking for operational systems, product training, prospecting ideas, business planning or skill development, our team will help you achieve your goals. We're only a phone call or email away.
Member Services- Our customer service team is available to assist you all week during business hours for anything you need. We can help fix issues, solve problems, direct you and follow up to ensure you get the help you need when you need it!
Training Team - We help you set up shop, get your systems and marketing online, learn how to use our products and services, maximize everything we have available, advance your skills, develop your business plan, grow your business and make you more money.

Reporting & Leads Support - Managing your transactions and leads online makes it easy to track your business, maintain your clients and follow up with leads. We have a custom built, integrated system to make it easy for you to maximize your growth and capitalize on every opportunity.
OUR OPPORTUNITY | MARKET ADVANTAGES | MARKETING | TRAINING | EVENTS | AWARDS | SUPPORT